Strainlabs allows users to automatically track, analyse and report the condition of operational bolts – regardless of its location.
Data output from Industrial IoT sensors struggle to be actionable and efficiently integrated with existing maintenance setup and processes. Across industries manual bolt torque inspections are commonly performed due to regulations, praxis, or law requirements.
Strainlabs System allow the oldest machine – the bolt – to become the sensor which gives asset owners increased control over asset condition, as well as custom alerts before a functional failure occurs. Strainlabs Bolts has been examined and CE-marked by the independent certification body Intertek.
Remote preload sensing and monitoring also allows for increased safety and productivity for maintenance teams.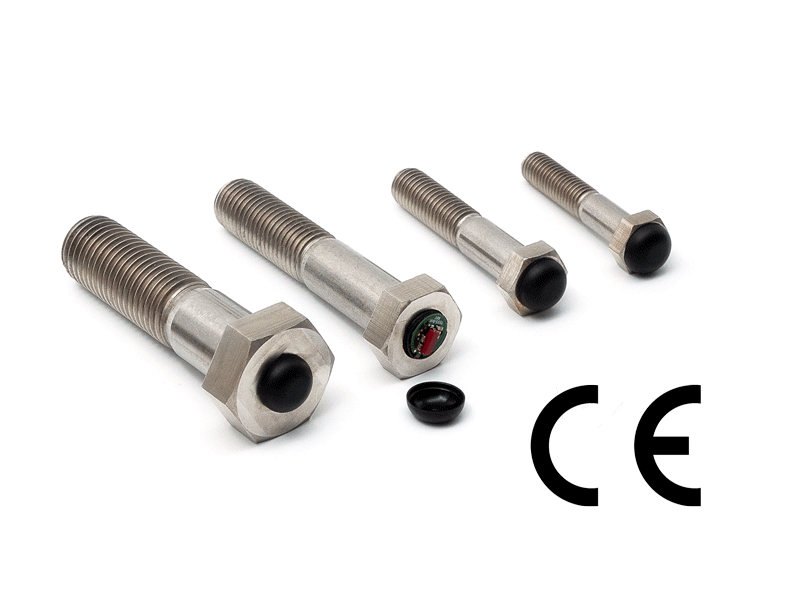 When and where is it relevant to implement Strainlabs System?
Due to the wide use of bolted joints across industries, Strainlabs can provide valuable & actionable data to virtually any business, process or asset.
Range of Strainlabs Bolts
The standard range of Strainlabs Bolts include M10-M20 hex head bolts.
| | | | |
| --- | --- | --- | --- |
| ISO 4014/4017 | Steel | Stainless steel | Special alloys |
| M10 | Grades 8.8, 10.9 and 12.9 | Grades 88 & 109 by Bumax®, A4-70 and A4-80 | Spec. |
| M12 | Grades 8.8, 10.9 and 12.9 | Grades 88 & 109 by Bumax®, A4-70 and A4-80 | Spec. |
| M16 | Grades 8.8, 10.9 and 12.9 | Grades 88 & 109 by Bumax®, A4-70 and A4-80 | Spec. |
| M20 | Grades 8.8, 10.9 and 12.9 | Grades 88 & 109 by Bumax®, A4-70 and A4-80 | Spec. |