What is the process to get started? Strainlabs System is offered as a start-kit which includes support and a test period of our cloud software Strainlabs Analytics. We need to know the bolt type and size (ISO-standard) you use to equip them with sensors. The router needs to be within radio-reach of the bolts, and you need to inform us of your communication preference (wifi, 4G or Ethernet). In general the test kit is an easily accessible way to run a pilot and evaluate what value our IoT technology can bring to your organization.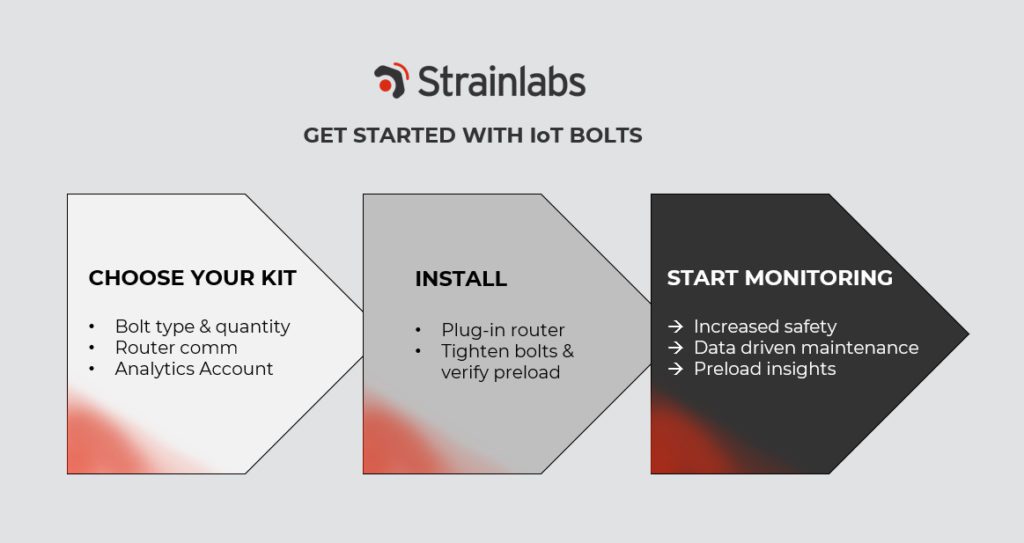 Do I need to change anything to try the system out? No, Strainlabs offers a complete end-to-end system which can be tested autonomously. The preload graphs in Strainlabs Analytics can be linked to directly from your maintenance system. Each bolt has a unique ID and is assigned a position in the software – but besides that the bolts are tightened exactly as you would do with your normal bolts. The bolt preload can be followed up automatically and remotely directly from installation. Having continuous preload insights is a vast difference to measuring the torque input which is the common practice.
What are the advantages with using Strainlabs preload monitoring system? The data from Strainlabs Bolts can contribute to more efficient use of maintenance resources, increased equipment up-time, and also help avoid functional failures. Safety is increased both in terms of product safety (increased preload accuracy) and personal safety (for example reduced exposure to harsh environments). Preload insights can be utilized to improve design, processes and the overall maintenance strategy.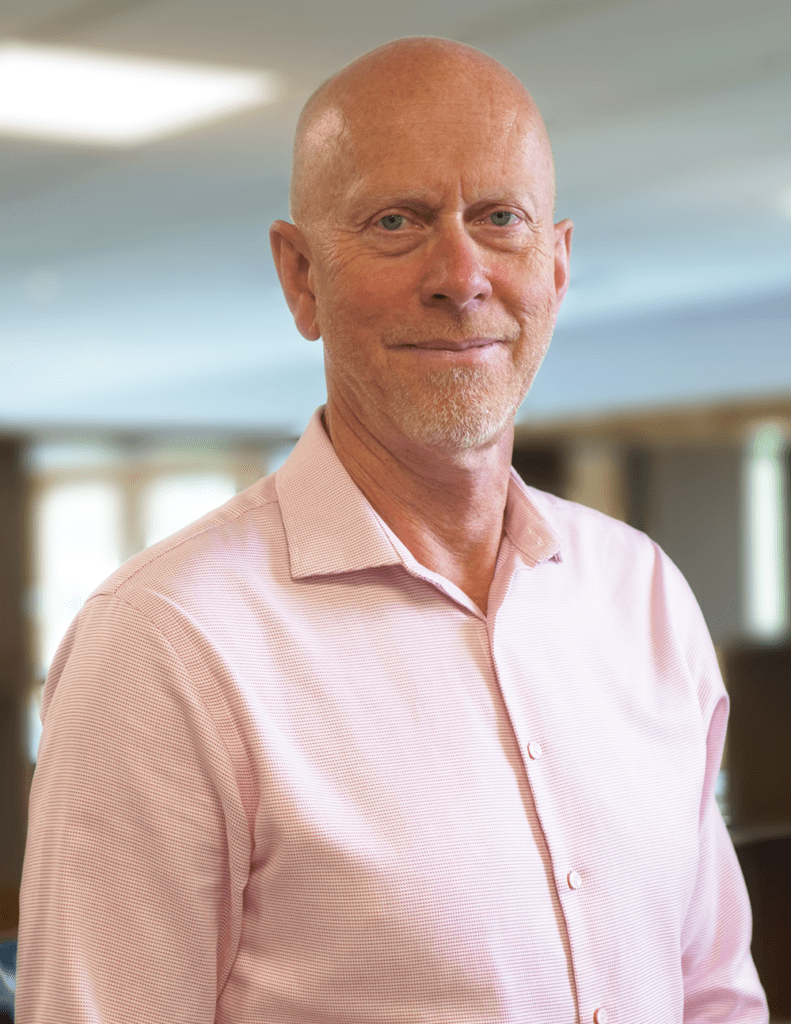 Tomas Rehn is fully focused on Strainlabs Sales and Business Development since the CE-Marking of Strainlabs System (September 2021):
"There is generally a lot of uncertainty related to the preload level in operational bolts. Everyone measures the tightening torque but what they really need to know is the bolt preload – and they would benefit from knowing the preload continually, not just at the time of installation. It is not uncommon that a bolt is thought to be tightened correctly but is well below its functional preload level. Situations like that can lead to very expensive failures and production stops".