Why do the SME industrial companies in Sweden need support in this area?
The companies that I support are commonly suppliers to Sweden's large industrial giants. These companies know they need to advance with digitalization but are unsure how. The digitalization gap between our large industrial companies grown in the last couple of years and the tools for industrial digitalization are not yet simple to get started with.
I'd say that the tricky part about industrial digitalization is that you need to put in the effort without seeing in step one what is the payoff nor knowing how much effort it will take to get there. I usually help these SMEs get started and understand where to start.
So how do you help them?
I go through the value chain and business system of each company – what is the input, the output and how it is connected supply chain wise and with the customer in the other end. I start with the systems involved, how it ideally should work and really focus on the data that already exists. We find examples where data could add value if it is matched with other data, also externally. It is usually clever to start with equipment since all companies have unique products they produce.
Taking the necessary first step of owning the existing data is needed before IndTech technologies can come in. Long term a digital twin ambition would for example compare real-time against historic data. It is still very common with scheduled maintenance because it is easier to plan the outages but with a digital twin a company can compare the maintenance setup to actual usage. The technology becomes more refined and smaller companies will be able to tap into the tools.
Where are the SMEs typically in their digitalization journey?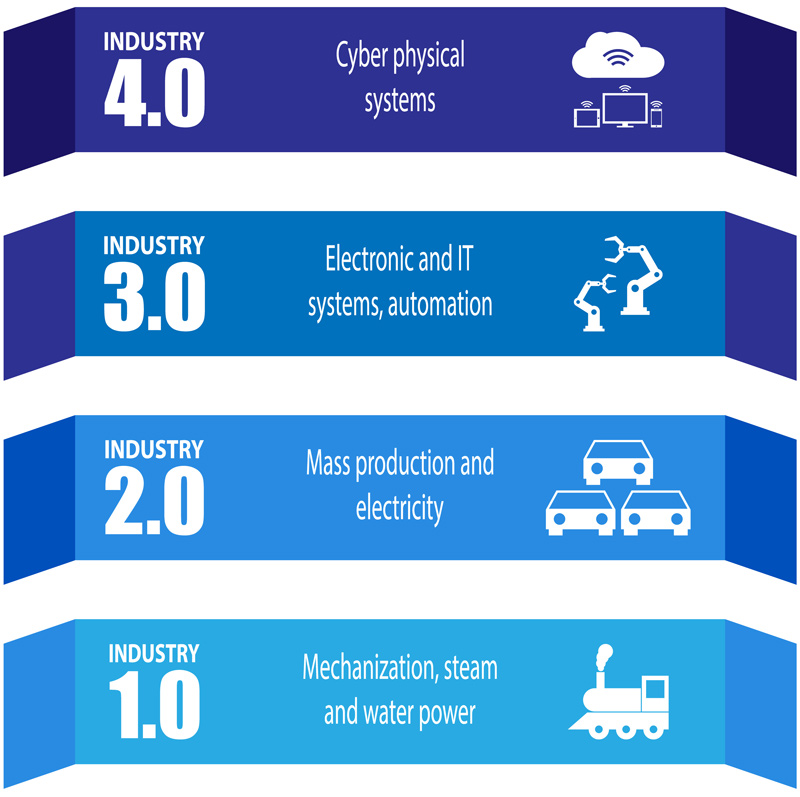 I've had the SMEs I work with answer a few queries to plot them and usually they end up somewhere around Industry 2,5-2,8. This means most of them still must pass and work through Industry 3.0 to catch up with their larger customers and enable themselves to draw benefits from IndTech solutions.
I believe that all companies will need to know what resources was required to manufacture their products.
Sustainability ambitions and requirements related to that is what will drive the large investments – companies need to learn how to produce what they do using as little energy as possible, with as little emissions as possible. IndTech solutions that brings efficiency or lowers cost has a sustainability gain as well, so there is a good match in general.
What are your thoughts on Strainlabs sensor-equipped bolts as an IndTech solution?
When it comes to gathering mechanical data I've seen some examples in the past with ambitions to cast sensors into iron. That just led to adding extra material for safety class reasons and possibly created new problems and issues. I believe that sensors that are providing mechanical data within the actual construction or application itself like what Strainlabs do really could be a game changer to help for example machine builders to construct in an optimum way – which would support sustainability, efficiency and so forth.
Why is the development towards industrial digitalization taking time?
The entire industry is quite behind the consumer industry. A key hinder for development is the lack of data exchange between companies in the same process or value chain. Large companies sit on their data like they have bitcoins, but at the same time we are far away from having a culture where someone would pay for process data. Data exchange is needed to develop business models, machine builders can for example develop their maintenance predictions which would make them sharper and benefit the manufacturing side with no unplanned stops. We will see if industrial data will be sold in the future, I think it will come to that. But in terms of challenge the main difficulty in the industry is the lack of domain knowledge, to understand where the new technologies can provide value and how to implement them.